Intercom conversation ratings help your support team know how they are doing. They help you understand how your customers feel about your support. Seeing your conversation ratings can help your team do a better job and rally around each other.
Another reason you may want to see conversation ratings is so you can follow up with the customer if they are upset. You can make a wrong right.
Slack is the best place to keep your team up to date on whats going on since everyone is already there. There is only one way to send Intercom ratings to Slack currently and that is through Supportman. Other Slack integrations don't support this.
Setting up the Intercom Slack Integration
All you have to do is go to supportman.io and click the "Add to Slack" button to start your 14-day free trial.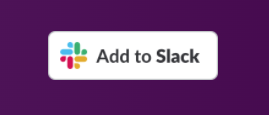 This will walk you through the process of authenticating Supportman with Slack and then Intercom. These permissions are needed for Supportman to be able to see your Intercom ratings and metric data and send them to Slack channels.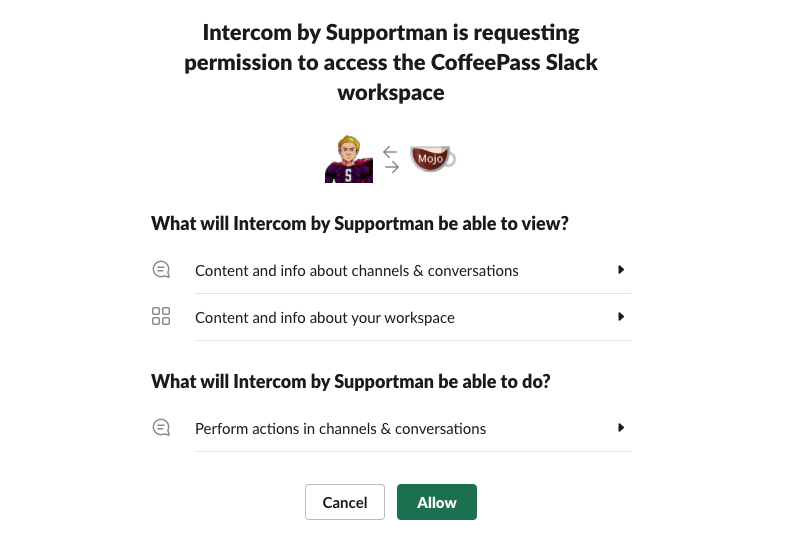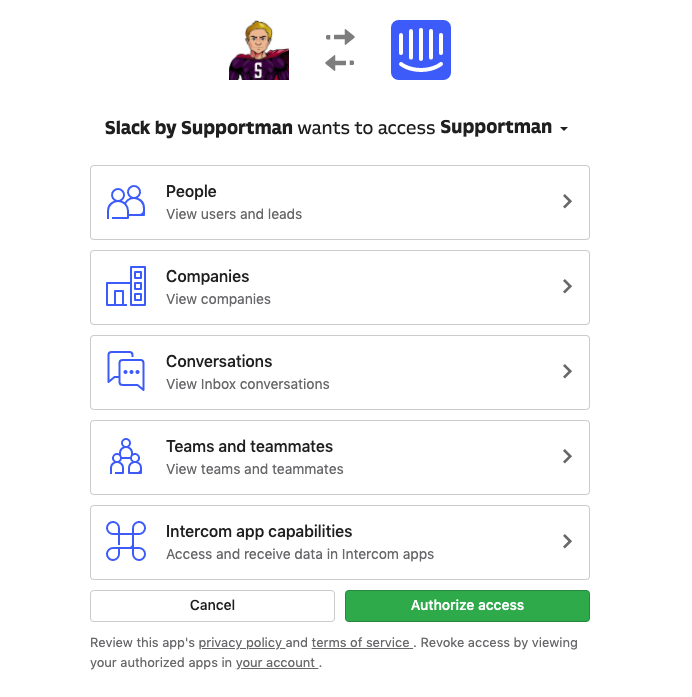 Next you will be led to Slack where you will see the Supportman app.
How Supportman Works
Supportman creates the #intercom-ratings channel where your team's ratings will be sent. Every time a customer leaves a rating, it will be sent immediately to the channel. Context around who the customer is will be sent alongside the ratings including the remark that they made. You can also quickly see the conversation to follow up with the customer.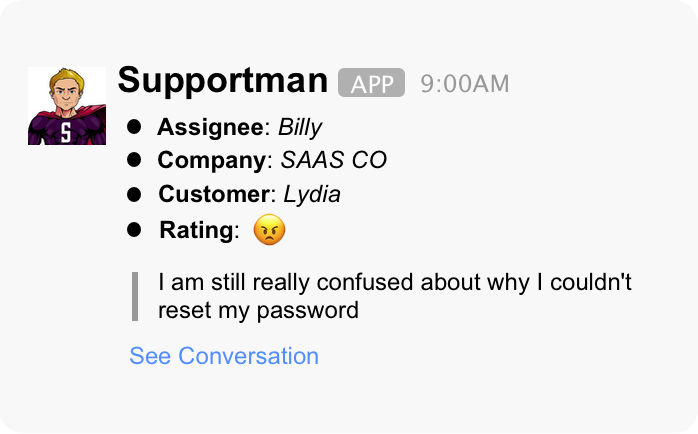 Supportman Settings
You can navigate to the Supportman app Home in Slack to see the settings. You can filter out which kind of ratings that you want to see as well as only show ratings that have remarks.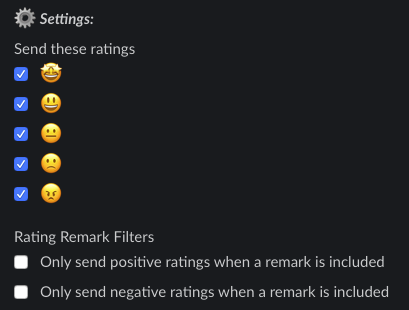 If you have any questions about how to see your conversation ratings in Slack, you can always reach out to us in the Intercom chat and we would be happy to help!