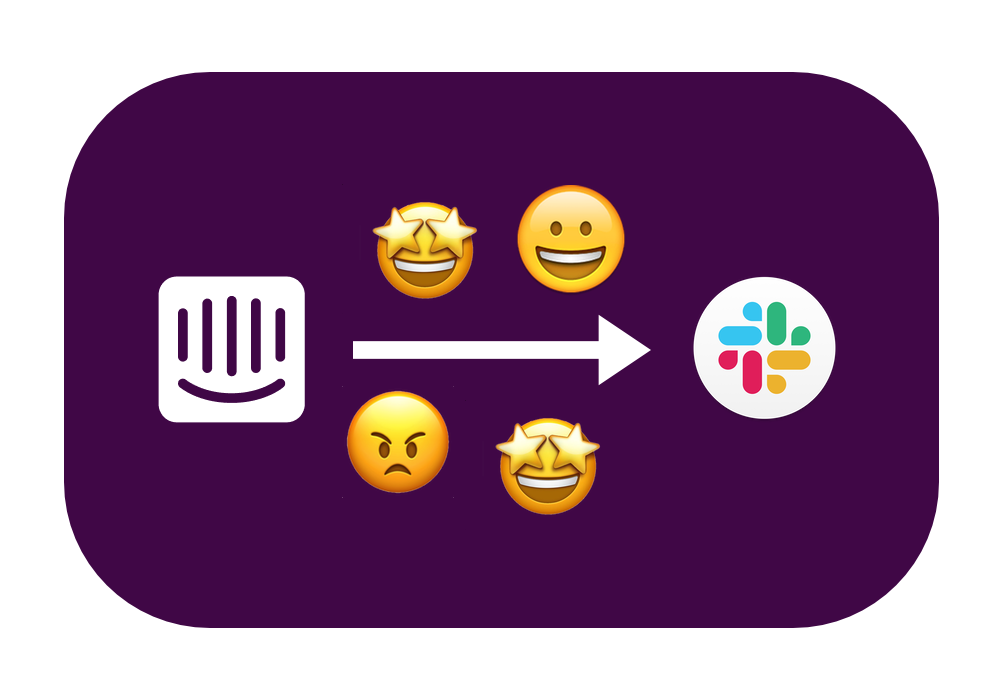 Know how happy your customers are 🤩
Supportman sends Intercom conversation ratings in real-time to Slack so your team can understand how well they are satisfying customers. Give your team a positive culture of working together to help customers.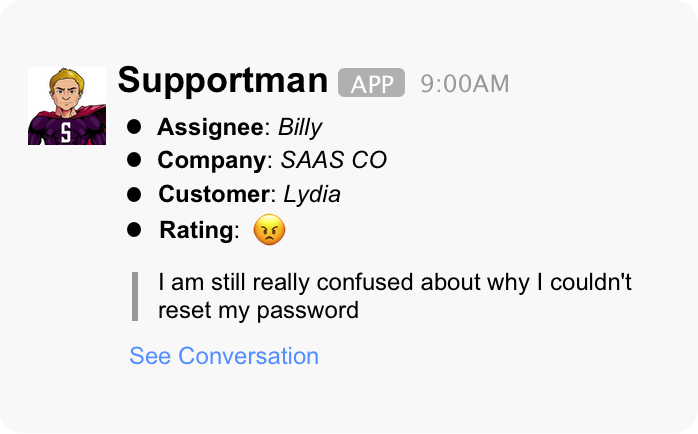 Quickly follow up with your unhappy customers 😠
You can easily reply back to customers who didn't have a good experience and make sure that their issues are taken care of promptly.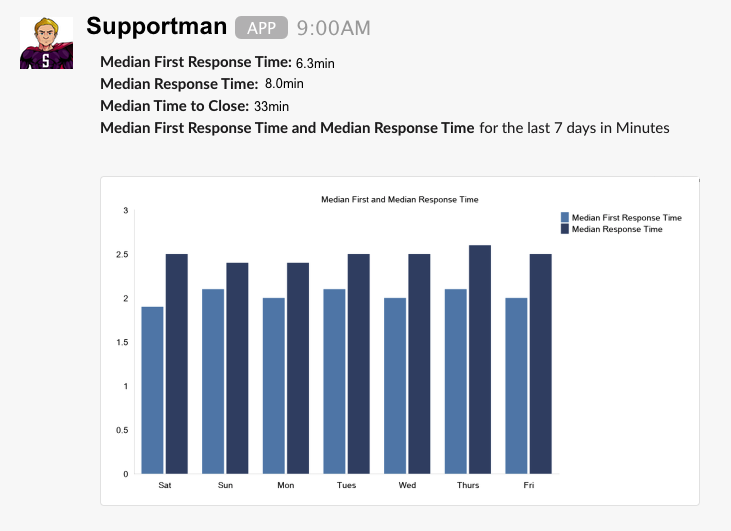 Save time analyzing your Intercom Metrics 📊
Supportman is right where your team is - in Slack. We talked with many customer success and support managers to pull together the metrics that they care about most. No need for you to pull up the Intercom dashboards. Weekly reports bring customer service quality to the forefront of your team.